Case of 12 MRE's - Meals Ready to Eat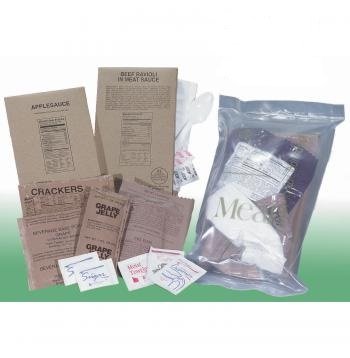 Case of 12 MRE's - Meals Ready to Eat
Sure-Pak Meals are fully prepared and ready to eat fresh meals. Direct from a U.S government contractor. The pack contains 12 full meals of each; entree, side dish, desserts, cracker packs, spreads, beverages and coffees along with assorted condiments.

These are not expired or old cases. These are brand New!
Not available for International Shipping. Shipping to the lower 48 States only!
Available in store for only $80 a case