Kiddie Dual Spectrum Fire Extinguisher Valve for Military Combat Vehicle w guage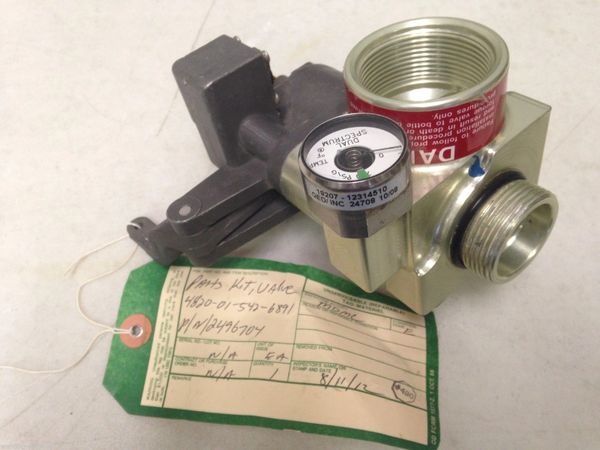 Kiddie Dual Spectrum Fire Extinguisher Valve for Military Combat Vehicle w guage
Kiddie Dual Spectrum
Fire Extinguisher Valve
MFR# 61423
Part # 12496704
NSN: 4820-01-542-6891
Housing color varies on these but the have the same P/N and NSN, not sure why. If you have a preference please message us.
Appear to be in good order but unable to test. The inside appears to be very clean.
Used as part of a military vehicle fire suppression system.
Sold AS-IS