Lot of 2 U.S Military Issue First Aid / Compass Pouch Alice Clip OD Army USMC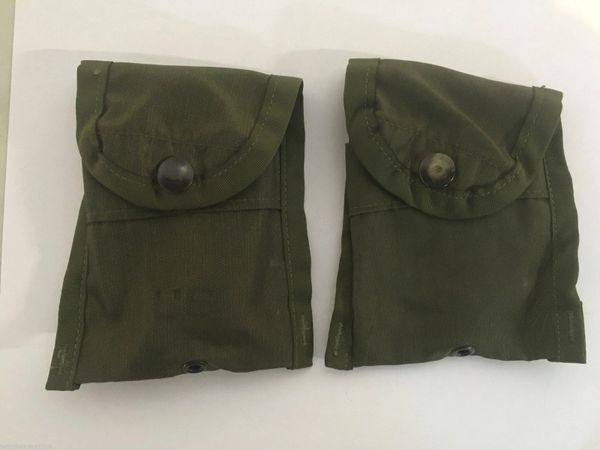 Lot of 2 U.S Military Issue First Aid / Compass Pouch Alice Clip OD Army USMC
Lot of 2 U.S Military Issue First Aid / Compass Pouches
Alice clips included
NSN 8465-00-935-6814
The GI Compass & First Aid Dressing Pouches are very hand pouches. They were designed to hold a compass or standard cotton field dressing but they can hold anything you can fit in it. Part of the All-purpose Lightweight Load Carrying System (ALICE).
Features:
Olive Drab Green
Snap Closure
ALICE Clip on the Back
Lightweight
Approx 4" x 4"
Made in USA & Military Surplus
Condition: Will show wear from time on active duty. May wear of finish on front button. Stock photo as used Military Surplus can vary slightly from item to item. No rip or tears and battle ready. The shade of green on these can also slightly vary depending on what year they were made for the U.S Military and which contract was used. These have been in faithful service for many years.