Lot of 2 Wichard 316L Stainless Steel Forged Tactical Military Webbing ring 45mm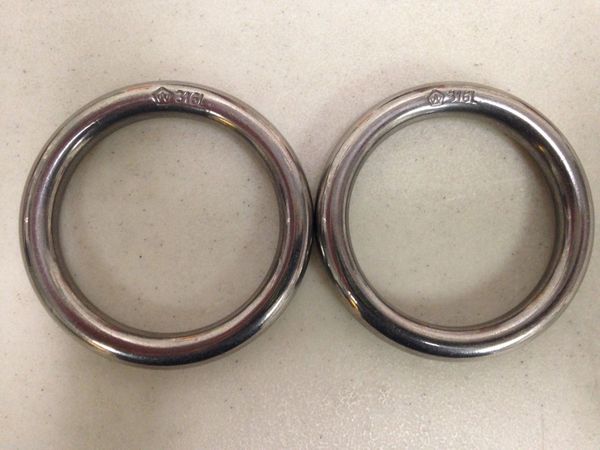 Lot of 2 Wichard 316L Stainless Steel Forged Tactical Military Webbing ring 45mm
Forged Stainless Steel Rings
Lot of 2
Made by Wichard in France
Military Grade
Extremely High Quality, these particular rings were designed to be used with Military Harness systems. Forged rings means they are one solid unit and not welded, giving them un-paralleled strength and durability.
Forged rings (grade 316L stainless steel)
Increased working load limits
Stock diameter: 7.3 mm
Inside dimensions: 45 mm or approx. 1 1/4 inches


Breaking load : 4000kg or 8,818 lbs.!