Military Helmet Repair Kit 1 chinstrap and 2 sweat bands PASGT USMC M Headband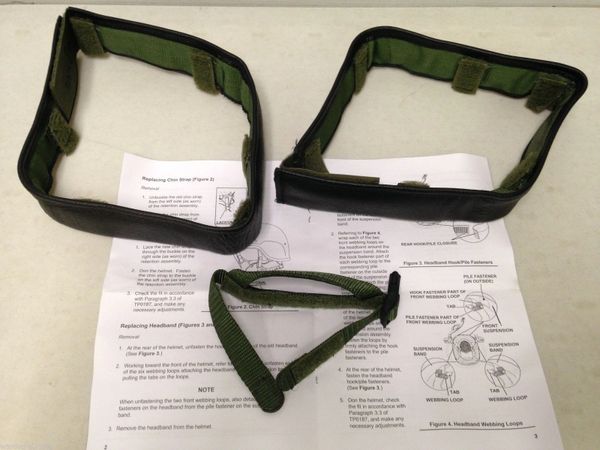 Military Helmet Repair Kit 1 chinstrap and 2 sweat bands PASGT USMC M Headband
                              USMC Gentex Helmet Replacement Kit
Includes:
1 chin strap and 2 helmet Sweatbands
Size: Medium
Made in the USA
This Lightweight Helmet Individual Replacement Kit consists of two headbands, a chin strap, and this instruction sheet.  The kit allows you to replace the chin strap and the headband when they wear out or become too soiled to clean.  These components are changed quickly and easily; no tools are needed.

Made of Kevlar, synthetic leather, & velcro, by GENTEX
Fast and easy velcro straps and size adjustment.
Fits PASGT helmet.
Lightweight Marine Corps Helmet
Gentex Corporation
Size:Medium