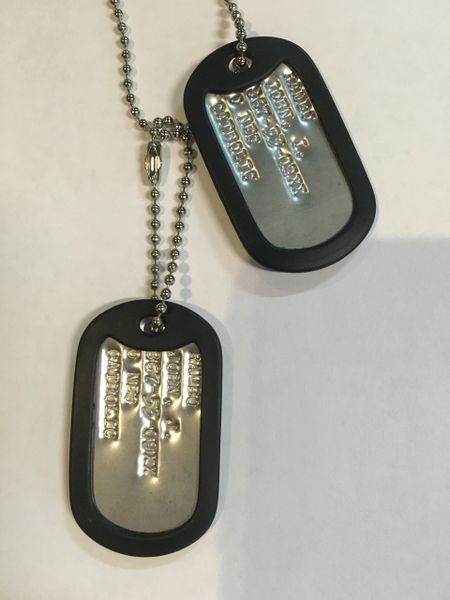 PROP JOHN RAMBO DOG TAGS
"JOHN RAMBO" HALLOWEEN COSTUME PROP DOG TAGS
Includes 2 Dog Tags, 1 Long Chain, 1 Short Chain and 2 Rubber Silencers



DOG TAGS READ AS FOLLOWS

LINE 1.) RAMBO
LINE 2.) JOHN J.
LINE 3.) 867-53-09XX
LINE 4.) O NEG
LINE 5.) CATHOLIC


Wardog-Surplus is a 100% Veterans owned Military Surplus Supplier and one of the top Military Dog makers in the country. We pride ourselves on our quality craftsmanship, materials and customer support.