USGI Soldiers Barracks / Laundry Bag Army USMC Air Force Navy OD Green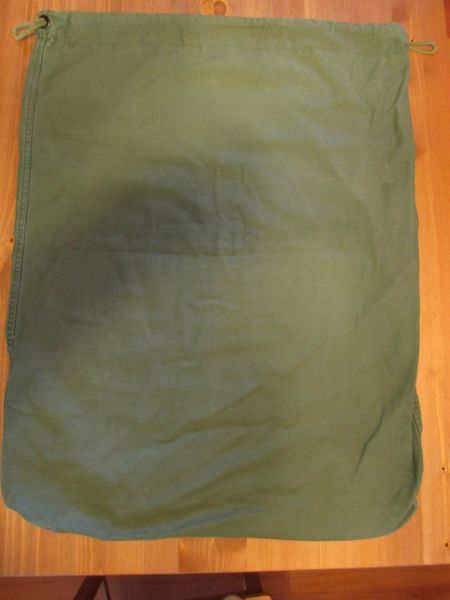 USGI Soldiers Barracks / Laundry Bag Army USMC Air Force Navy OD Green
This Listing is for (1) used Official U.S Army Issue Barracks Bag.
May have a Military Unit Number and or other markings from its time in active military circulation
No holes and in good working condition
History of the Military Barracks Bag
Prior to World War II and in the early days of the war, the "Bag, Barrack M-1929" was issued to soldiers. That bag was blue denim material with white cord double drawstring closures. The soldier's name and serial number were often stenciled on in white lettering.
By 1942 the blue denim bag was being replaced by a new pattern Barracks Bag made with olive drab fabric. Like other World War II equipment, early war barracks bags were the lighter Olive Drab #3 shade, then became OD #7 in 1943 or later.
The Barracks Bag has changed little over the years, evolving primarily in the materials used in its construction and the switch to OG 107 color fabric. The early cotton bags were changed to stronger HBT fabric (herringbone twill) while later cotton poplin has been used.
The Barracks Bag remained an item of U.S. military issue at least until 2006. The nomenclature is:
BAG BARRACKS, OG 107
A8 PROTECTIVE
NSN 8465-00-530-3692
Specification MIL-B-2378